I'll show you everything I earned and spent during July 2018 with the project 2DeadFrog. I'm going to open the cash book and share these things with you. I'll address any issues if something remains unclear. I want to turn this into a monthly habit.
Don't worry, this will not look like an annual performance report of a blue chip at all. One man can dream, right! It's a short and straight to the point report, revealing what happened during the month, showing the revenue by product and the places where I have invested the money earned.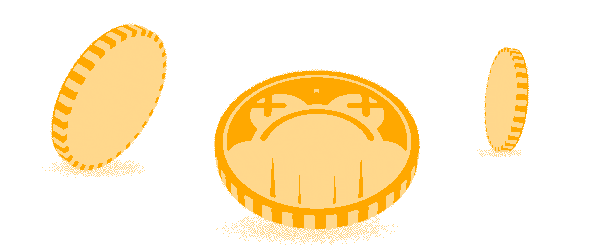 Why Revealing Information That Most People Keep Confidential?
Nobody likes to say how much they earn. Because they are afraid to be judged because there are cultural issues, myths and taboos that tell us not to do it.
I pondered for a long time the possibility to create this monthly income report. I was convinced that it would be important to publish these articles, as they will be a great contribution to some of the main objectives of this blog:
Speaking on passive income, Pat Flynn's blog and article, Smart Passive Income, has been a great inspiration to me. By the way, this is where I got the idea to create a monthly income report. It's worth keeping track of its growth throughout the years, Pat's ability when it comes to creating opportunities and business is just unparalleled.
How Much Money Can You Earn With Videohive?
Whenever I say I create templates for After Effects, this is the first question I hear: Is it worth it? Right off the bat I can ascertain what the real question is:
 
How much money do you earn with Videohive?
I always talked in circles, giving that lecture where the person just listens and listens, getting nowhere in the end. I can't grasp the reason why I did that, but It's almost an instinctive reaction when someone asks you how much money you make.
This report will answer the question of how much I earn with templates. If it's worth it or not, that depends on your context for the most part. I'm just starting out, and I'm aware that there is a lot of things to do to grow in this area.
There are different realities. My earnings in a month can be a dream salary in some countries, but much less than a minimum wage in others.
But there is one important detail: all the revenue came from passive sources of income, in other words, products that have been created a long time ago and are yielding income without forcing me to directly work on them to make that happen. The sales happen even when I don't deploy any marketing efforts to boost them.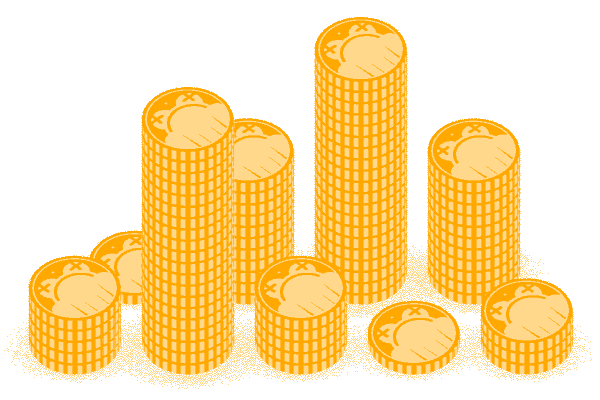 How Will The Report Work?
Along with the information on revenues and expenses, I will always add a bit of context of what has been done during that specific month. A summary of what happened and its reflection on the numbers.
The objective is to transform the numerical data into valuable information. A record that will help me understand my growth over the years. I will be able to assess my mistakes and successes, thus taking more assertive decisions regarding my business's directions.
In this way, I want to foster the interest in the paths that I have been taking so far. If that will motivate you or not to do what I have done, it depends on your reality for the most part. However, I believe that knowledge must be shared. And with more people feeling interested and learning to develop themselves in this area, there will be greater benefits to reap for everyone.
If you feel curious after finishing this reading, I invite you to know the step-by-step that I have been following so far. This will be a series of posts in which I describe each step in the development of an online profitable business based on Motion Graphics. Give me your contact details, and I will get in touch whenever that content is made available for reading.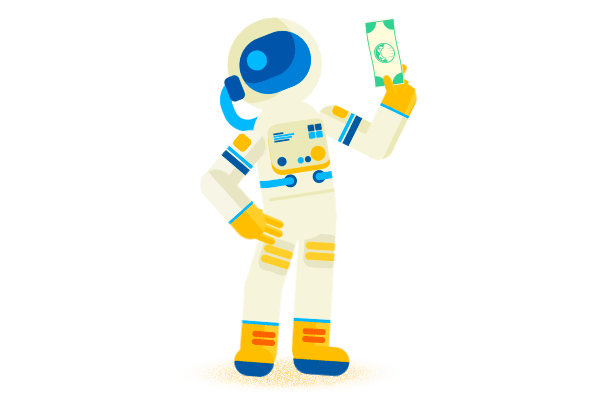 Highlights of July
This was the month when I released the 2DeadFrog Blog. Finding this new universe has been quite enjoyable (something new for me, at least), having the chance to play with SEO, studying analytics, promoting posts in different ways and getting feedback from readers.
I have been planning the site's launch for quite some time now. This project will be an environment filled with fun and learning. Every single day, I realize that I still don't know anything about websites, blogs and online marketing, learning a little each day is so much fun. It reminds me of the very first time I opened After Effects and didn't know the function of a single button.
At the same time, I noticed a dropped in template sales in general. Since some of my most popular projects are about football, I believe that this plunge reflects the post-World Cup period.
Shall we see the July 2018 report?
July 2018 Earnings Report
Click on the name to get to know the product.
Gross Revenue
 $ 879.51
Expenses Breakdown 

$ 296.68
This month I have had customers from 23 different countries. I will list below the 4 most meaningful among them.
But I also had from Germany, Italy, China, United Kingdom, France, Taiwan, Spain, Costa Rica, Denmark, Mexico, Japan, Greece, Malaysia, Israel, South Africa, Kosovo, New Zealand, Switzerland and Guatemala.
Regarding the numbers, the report only targets net values, in other words, the money that really gets in my pocket. Videohive has commissions on sales, and since Brazil does not have a tax treaty with the United States, the products sold to American consumers have a withholding tax of 30% (cool, right?). I will soon publish an article explaining how Videohive's pricing works.
Another issue is that people can purchase 2 licenses: normal or extended. That is why some products may appear twice in the list. I will write about this in the future.
At the end of every month, the money is transferred to a Payoneer account (create an account through this link and use the service to receive money. When you received more than $1000, you will get $25, and so will I). Whenever necessary, I transfer it to my bank, or just use the money directly from the prepaid card.
We are Already in The Second Half of 2018
This was a 'beginning of the middle of the year' quite interesting for me. The site launch happened by chance. Someone in a Motion Graphics group had posed this question: Is Videohive worth?
I had already prepared the article Motion Graphics, how to make more money? but I wanted to write another piece to launch the blog now with more content. That's when I thought: you know what? I will publish one at a time and see what we can learn from it. I learned that it's totally worth it! It prompted me to keep doing it.
This is just the first report. I'm very interested to know your opinion on this initiative. Write your comment here on this article, if you have any questions, just let me know. I will be more than happy to clear your doubts.
Jack, 2DeadFrog.