Sell After Effects projects: Marketplaces, type of products and more
For you to create and sell After Effects projects, using your knowledge in motion graphics, it is good that you have already eaten enough pizza. Because it is the countless pizzas that you ate at night during the jobs you did, that gave you the baggage you need to face this challenge.
Watch the video version of this article on YouTube!
We are talking about pizza and motion graphics, however it could be x-burgers and 3D modeling, or cupcakes and songwriting, in short, it applies to a multitude of markets.
Gourmet Pizza x Frozen Pizza
But aren't these video products and services that customers buy online prostituting our market and decimating our income?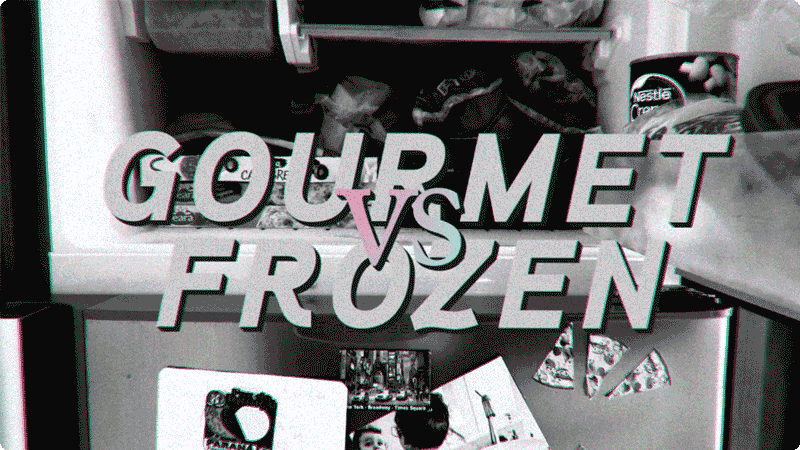 To clarify think of it this way, you as the creative professional that you are, offer to the market a product that your customer will not find ready out there, it is a gourmet pizza!
Consequently those who consume and pay dearly for gourmet pizza are not the same people who buy frozen pizza at the supermarket.
When they invented frozen pizza, they took a traditional pizza recipe and made it accessible to a public that certainly was not used to consuming it.
But the pizzerias that make a more elaborate and tasty pizza continued to exist.
Why don't you take that recipe that only you know how to make, and make it accessible to a larger number of customers? It is a win-win for everybody.
Productization Categories
Well, back to the subject, I like to think of two categories in which you can sell your motion graphics products:
Active productization and passive productization.
Active Productization
The so-called active productization are those in which you will need to actively work on them to get paid.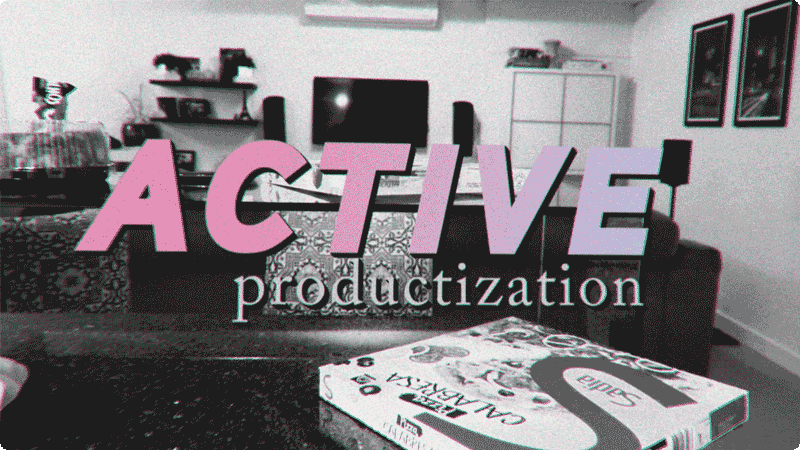 You can find examples of active productization on websites like:
Some links are part of an affiliate program. Which means that if you buy one of my products from this website, I will earn a small commission, without being charged extra for it. It is important to make this clear 🙂 
You take a skill of your own, for example logo animation, and format it in a specific way.
Those who buy already know how much they will pay and what they will receive. You, on the other hand, will probably know how long it will take to get the job done.
It's like ordering a pizza on iFood. You choose the size of the pizza, the flavors and if you want you can still order some extra customizations like taking the onion and adding corn (but I wouldn't recommend it, corn pizza doesn't make any sense).
When the order is approved, there will be someone on the other side who will be actively working to get your pizza ready.
You can do this and sell your After Effects projects, vignette animation, 3D modeling, video editing, rotoscoping, in short, anything.
I have no experience in this type of production, so I want to talk to you about passive productization, the sales technique I've chosen to sell my After Effects projects.
Passive Productization
You create the product once and it is available for sale on the internet, selling itself over time, without you having to actively work on it to make money. This is a great way to sell After Effects projects, for example.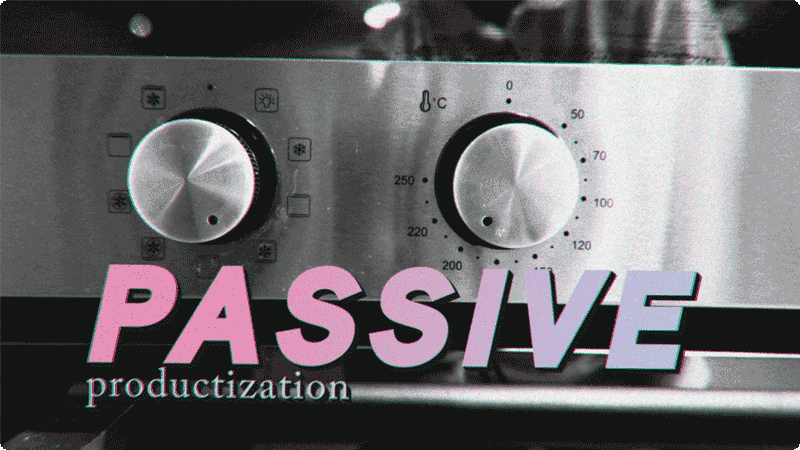 This product can be an After Effects templates, pre-rendered footages as backgrounds or particles, 3D objects, stock footage, music and sound effects, etc.
The person who buys will use your work as it is, or customize on their own, the developer is no longer involved with the product after it is sold, only in some cases for support.
How and where to sell After Effects projects?
You can, for example, sell After Effects projects on your own by setting up a website or something.
But it will be very difficult for you to get enough traffic from people needing this type of product and that is why there are marketplaces, or supermarkets, in the case of pizzas!
Marketplaces
You'll be able to sell After Effects projects in These websites, if they reach the required quality standard, and for that they will charge a commission.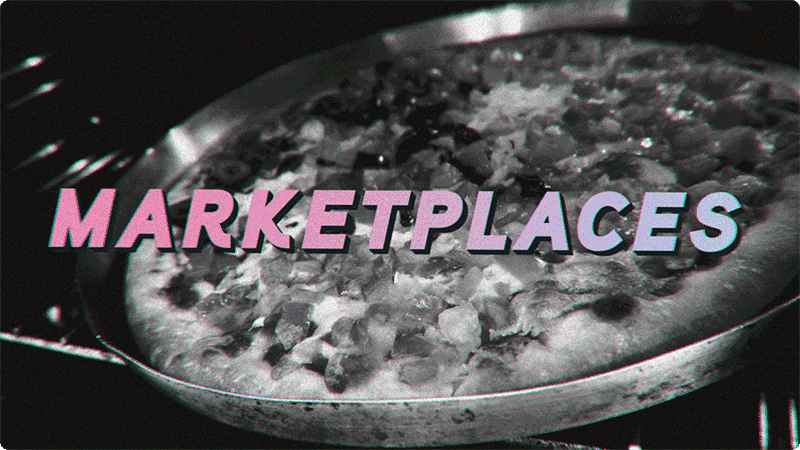 When you sell After Effects projects in these marketplaces, your products will be like pizzas in supermarkets. Consumers will buy them as they are. If they want, they will have to customize it on their own.
Marketplaces usually work in two categories:
By subscription or direct selling.
By subscription
This category is like an all-you-can-eat pizza. The customer pays once and can eat, or download, as many assets as they want.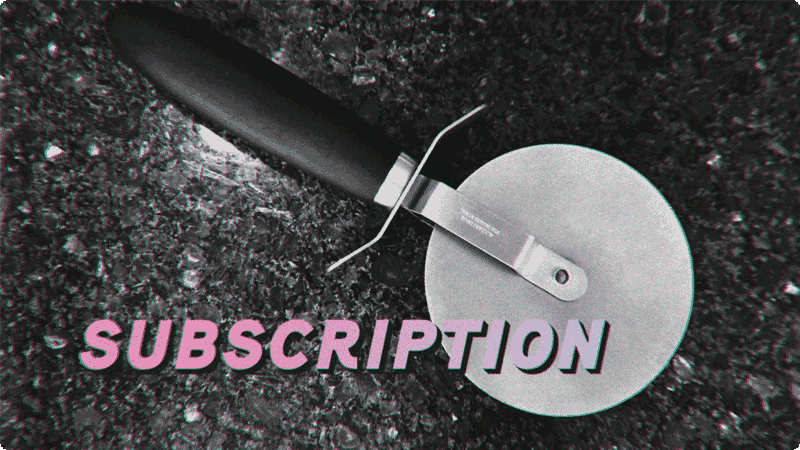 There is an apportionment calculation between the authors and the marketplace. Each marketplace has its own, but generally this mode benefits more those who have a large volume of products. It's because the calculations usually reward those who have a large number of downloads. The quality or complexity of your project does not count so much.
Examples of this type of marketplace:
Direct Selling
In a direct product sales mode when you sell After Effects projects, the marketplace receives a commission for each product sold.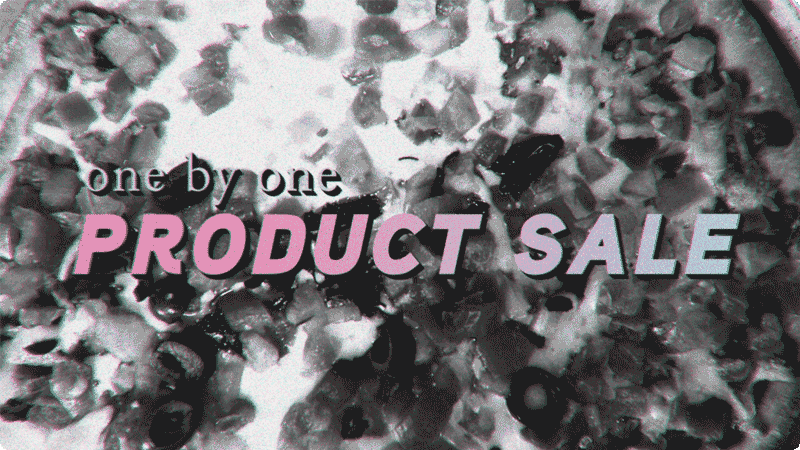 This commission usually varies according to the total volume of sales that the author has made over time. Here are some examples of marketplaces that work this way:
Or you can create your own store. As is the case of Maker Mockup. The creator used his 3D artist skills to create high quality PSD mockups and created this website to make them available online.
To be honest, I have experience to sell After Effects projects with VideoHive only. I have had rare experiences on other platforms, but I intend to learn more about them in the future and share what I discover.
VideoHive
Speaking of Videohive, there are basically 4 product categories that you can explore.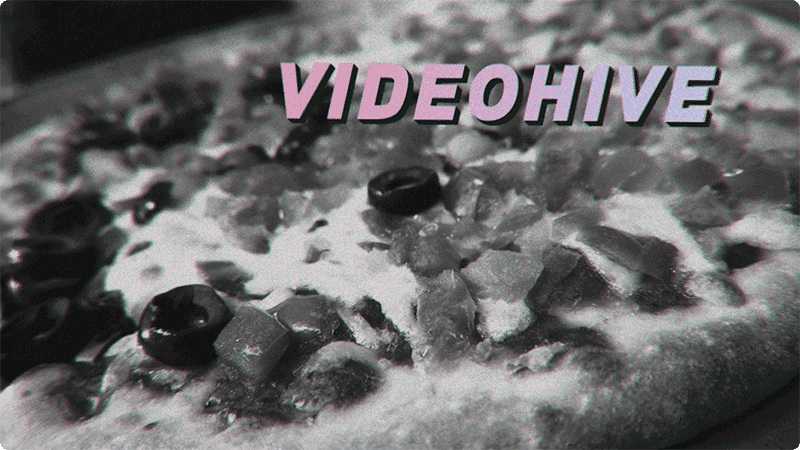 Templates: Here's where you can sell After Effects projects, and others software projects, like Apple Motion, and Premiere Pro.
Motion Graphics: Whenever you create something, pre-render and sell it as a video file, usually .mov, with or without transparency, they call these footages motion graphics.
Stock Footage: This is the famous B-roll footage.
Add Ons: Presets and Scripts for After Effects and Premiere.
Price
When you sell After Effects projects, the price of your product is defined from 2 slices.
First Slice
The first is your slice. It's the price you want to charge.
How much do you want to sell your After Effects projects for? The marketplace even give you a suggestion, but you can choose the price you want.
Let's say, for example, that we are going to create a template for After Effects, and that we are going to charge $44 for it.

Second Slice
The second slice is the commission that the buyer will pay to the marketplace when purchasing your product. This varies according to the type of product. If your product is motion graphics or footage the commission is $3.
After Effects templates have a $6 commission per product sold. Thus, in the case of our fictional product, the total price will be $50.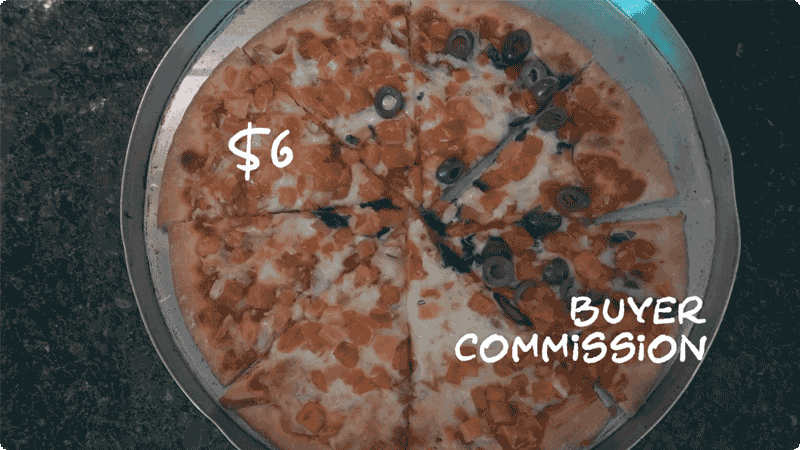 Marketplace Commission
The marketplace will also get a commission coming from your slice.
If you are an exclusive author, this fee varies according to the total sales already made by the author. For those who have sold more than $75,000 over time, that rate is 12.5%. If this is your case, in this example you have earned $38.50, that is, 77% of the total amount is yours.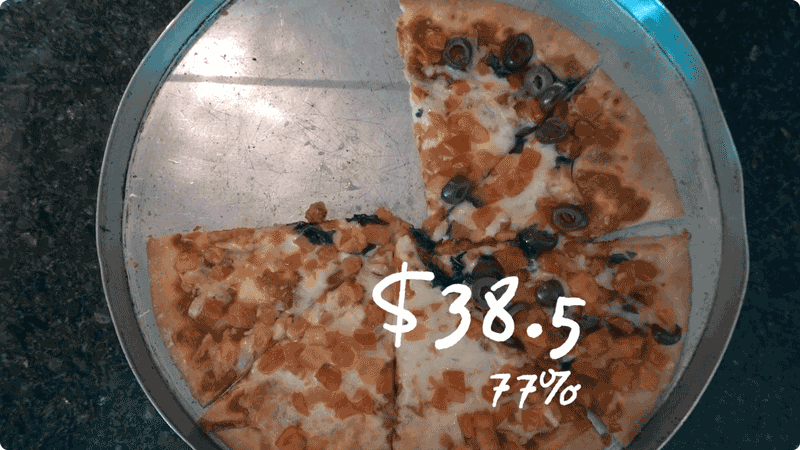 Amount received for a $50 After Effects template by an exclusive author with over $75k in sales.
If you are an exclusive author who started selling now, your rate starts at 37.5%. In this case you will receive $27.50, 55% of the total value of the product.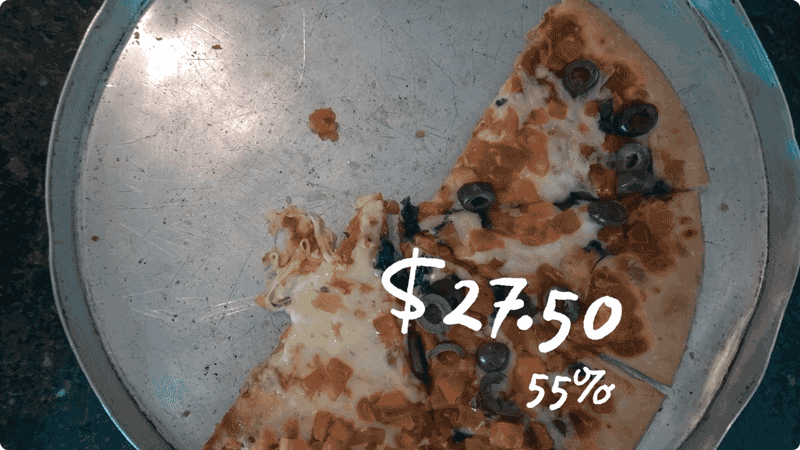 Amount received for a $50 After Effects template by an exclusive beginner author.
If you are a non-exclusive author, that is, you sell the same product on other marketplaces, you pay 45% of the price you set for the product. In this case, you are left with $24.20, which is 48% of the total value of the product.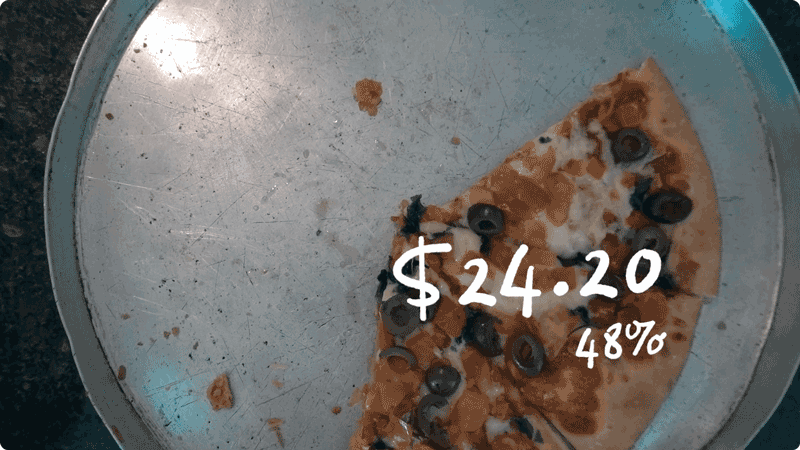 Amount received for a $50 After Effects template by a non-exclusive author.
One detail, if your country does not have a special trade agreement with the United States, which is the case of my country, Brazil, you will have to pay a fee of up to 30% of the price you set as royalties when the sale is for US citizens.
Yes, that's a complete rip-off and there is no escape.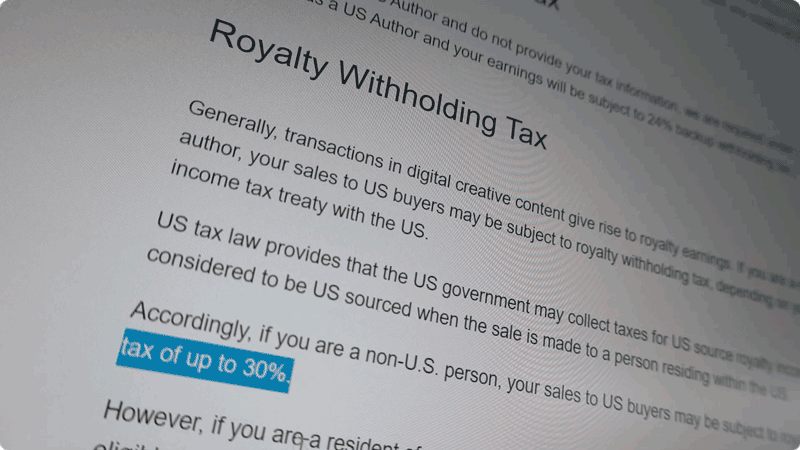 IS IT WORTH IT?
Many people ask me if it is really worth to list on products on marketplaces, since the commission at the beginning is not so high.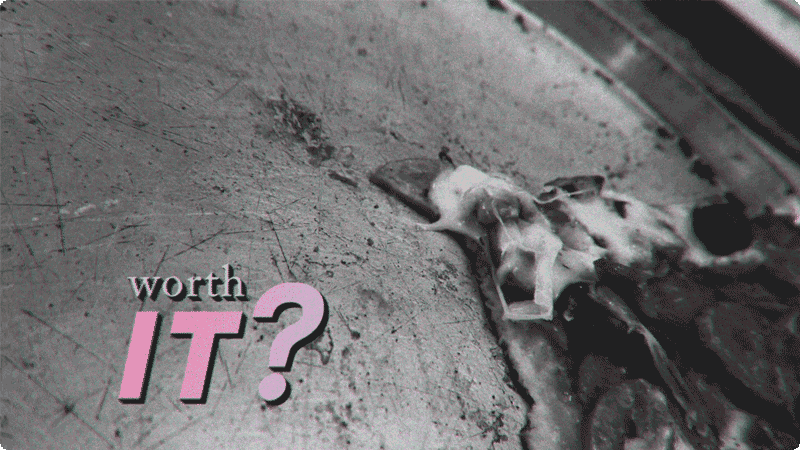 Think about it, if you are going to try to sell it on your own, for you to get traffic of people wanting to buy exactly what you are selling, you will have to shell out a lot on online advertising.
And it will probably be much more than the commission you will pay to the marketplace.
WHY VIDEOHIVE?
Videohive is probably the most popular website for selling After Effects templates. And one of the oldest as well. But that's not why I chose it. It is also the most open and transparent.
It shows you some information that can be very inspiring, for example, creation date and the sales amount of each item.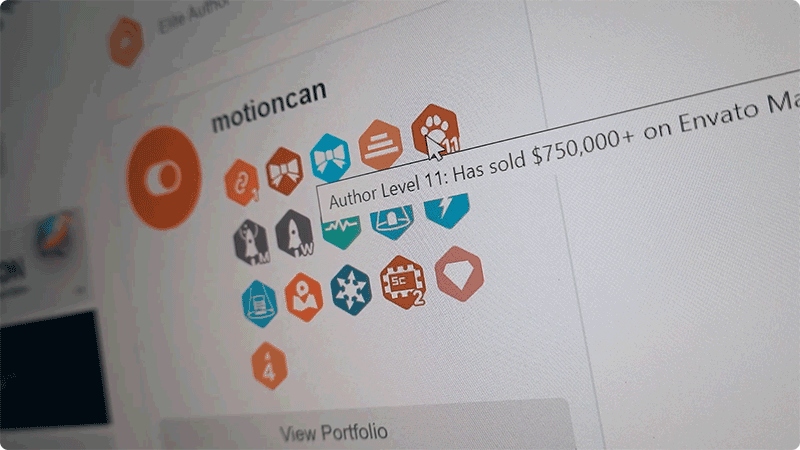 The ranking shows the position of each author, for example, that author above has sold more than $750 thousand dollars in total.
When you cross this information, it is easy to understand the potential of a product. This helps you understand what type of product you should be spending your time producing.
Using this information, do you risk saying how much 2DeadFrog has already earned? Leave your comment, whoever gets closer to the value will win … a hug!
LET'S PRODUCTIZE?
The choice of the marketplace to sell your After Effects projects and other motion graphics products will depend on how you want to sell them.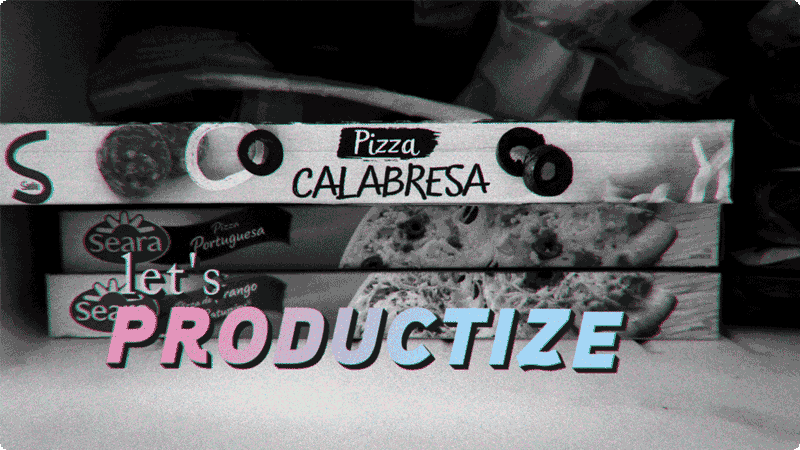 Whether you want to actively work on them, or whether you want to passively sell them.
It will also depend on the level finishing you will be able to provide. For example, I already had an After Effects project rejected on VideoHive, but accepted on Pond5. This shows that marketplaces have different requirement levels.
If you think long term, creating products is a great idea, because once you have a portfolio with several products for sale, you will have a great extra revenue at the end of the month.
Put this idea into practice and share with me what you've been creating. I will love to see what you have produced!
Best, Jack.