August was the first month during which 2DeadFrog Blog was online. Indeed, I launched it at the very end of July, but only now I can state that this project has completed its first full month. It has been an interesting experience so far, yet challenging.
The blog, during the first month, had 2.416 hits from 1.683 users located in different parts of the world. Part of this result has to do with the articles that I wrote during this same period but, for the most part, is due to my massive efforts focused on sharing these articles in groups on Facebook, Reddit, among others. The result? I have been banned from several of these.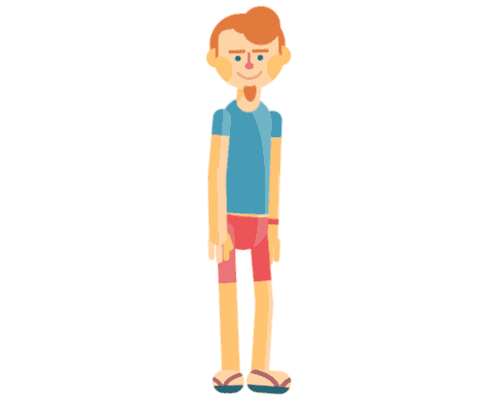 I was shocked at first, I thought "How come!?". Immediately after I realized that I wasn't doing it right and here is the lesson:
Focus on quality content, which is relevant to the target audience and do not push your luck when it comes to suggesting this content to an audience, after all, if the content is good, people will want to read anyway.
This prompted me to rethink the methods I can use to make my content reach the people interested in it.
How can I spread my blog without being aggressive or seen as unwanted?
First, I committed myself to thoroughly study my website's SEO. I, for instance, found the Google Search Console. With this tool, one can know what the person who hit your website through Google was looking for. This month I had 24 hits on my site using the search term "2deadfrog" on Google. Ok, perhaps I'm the one responsible for those 24 hits. Either way, it is something new to me, and quite interesting. The term "subtitle after effects", for instance, has already yielded two visits to my article Subtitles in After Effects. That's a start!
Another method to improve the dissemination of my site was the deployment of my mailing system, crafting it in order to target the subscribers by different interests, increasing the chance of having my message ringing the bells of the sort of audience that really matters. I'm using the Converter Kit and the experience is outstanding.
This is a tool to build audiences using e-mail, but in a very smart way. When someone subscribes to my mailing list after reading a tutorial, the system automatically adds a tag 'tutorials' to this reader. If I know what he likes to read, it will be easier to target him with content he deems relevant.
I'm loving the Converter Kit, you should try it as well if you are looking to grow your audience. Even if you work as a freelancer, the Convert Kit has tools that will help you immensely to narrow down the relationship you have with your customers. Click the link above to know it better, but you should be aware that I'm part of its affiliate program. This means that if you choose to subscribe the Converter Kit at any time, I will get 30% of your payments, at no additional cost to you.
A new product and tutorial soon
This was also a month where I realized that creating content is not that easy. I had committed myself to create one article per week, and that became unfeasible due to a mishap.
I was writing a short tutorial on how I do text animations in After Effects, when an idea crossed my mind about how to make this process faster and more intuitive. After that, I plunged into it, and what had started as a simple tutorial became a hypothetical product, and the thing kept evolving in a way that I could not hold myself. Every second of my time was available for this project.
It's something that will simplify the life of many, I'm sure. I cannot wait to share it. Nonetheless, I'll maintain the initial idea of publishing the tutorial that nurtured this idea.
Earnings Report Of August 2018
When taking a look at the monthly history, this was the third consecutive month with a decline in revenue. While searching the Envato forums, I noticed some discussions relating this drop with the growth of Envato Elements, a monthly plan in which the subscriber has the right to a series of items specially crafted for them.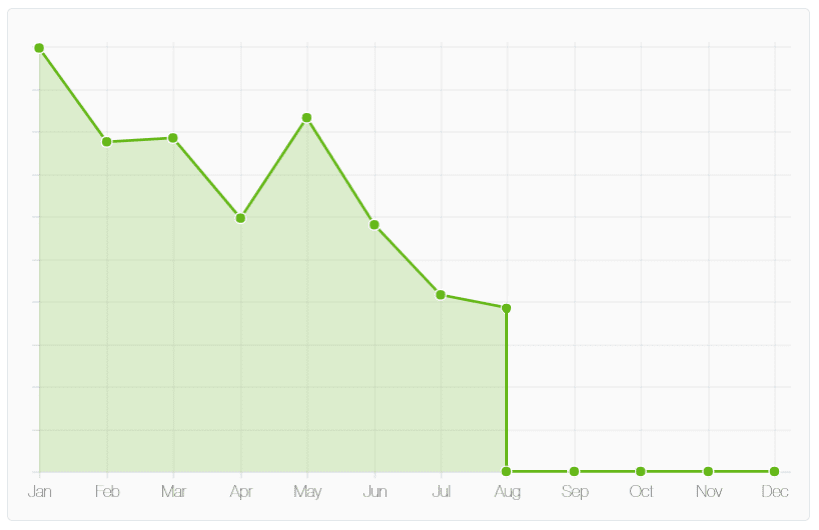 These items are not marketed in Videohive, just like the Videohive items are not part of the Envato Elements, but this seems to have been the cause behind the drop in the sales of several authors.
But I also relate this slump with the fact that I have not launched new products for quite some time now. I will soon address this problem.
Click on the name to get to know the product. I'm part of the affiliate program, in other words, if you sign up on Videohive through my link, I will get 30% of the amount of your first purchase, at no additional cost to you.
Gross Revenue
 $ 770.46
Expenses Breakdown 

$ 275.98
Dell Laptop (05/08) $-162.50

0

%
Dell Monitor (05/09) $-56.22

0

%
This month I have had customers from 17 different countries. I will list below the 4 most meaningful among them.
Korea, Republic of $+136.48

0

%
But I also had from United Kingdom, Canada, Ireland, Norway, France, Brazil, Netherlands, Romania, Hong Kong, Bulgaria, Israel, Denmark and Guatemala.
If you enjoyed this report, subscribe to my newsletter. New content is now coming, particularly tutorials on the creation of templates for After Effects to also help you earn some money.
Jack, 2DeadFrog.